Technical sessions cover maintenance and troubleshooting topics.  These are more in-depth and technical in comparison to our free webinars.  It will be hosted by a competent Noritz employee who has experience fielding contractor calls and understands their need for quick resolutions.
Why Choose a Live Event vs a Recording?
A recording will be complete but it will not provide a catered conversion of the questions you want answered. Choose a live recording if you want to participate in your learning.  Ask any question and if we cannot answer it, then we'll do our best to direct your questions to one in our company that can.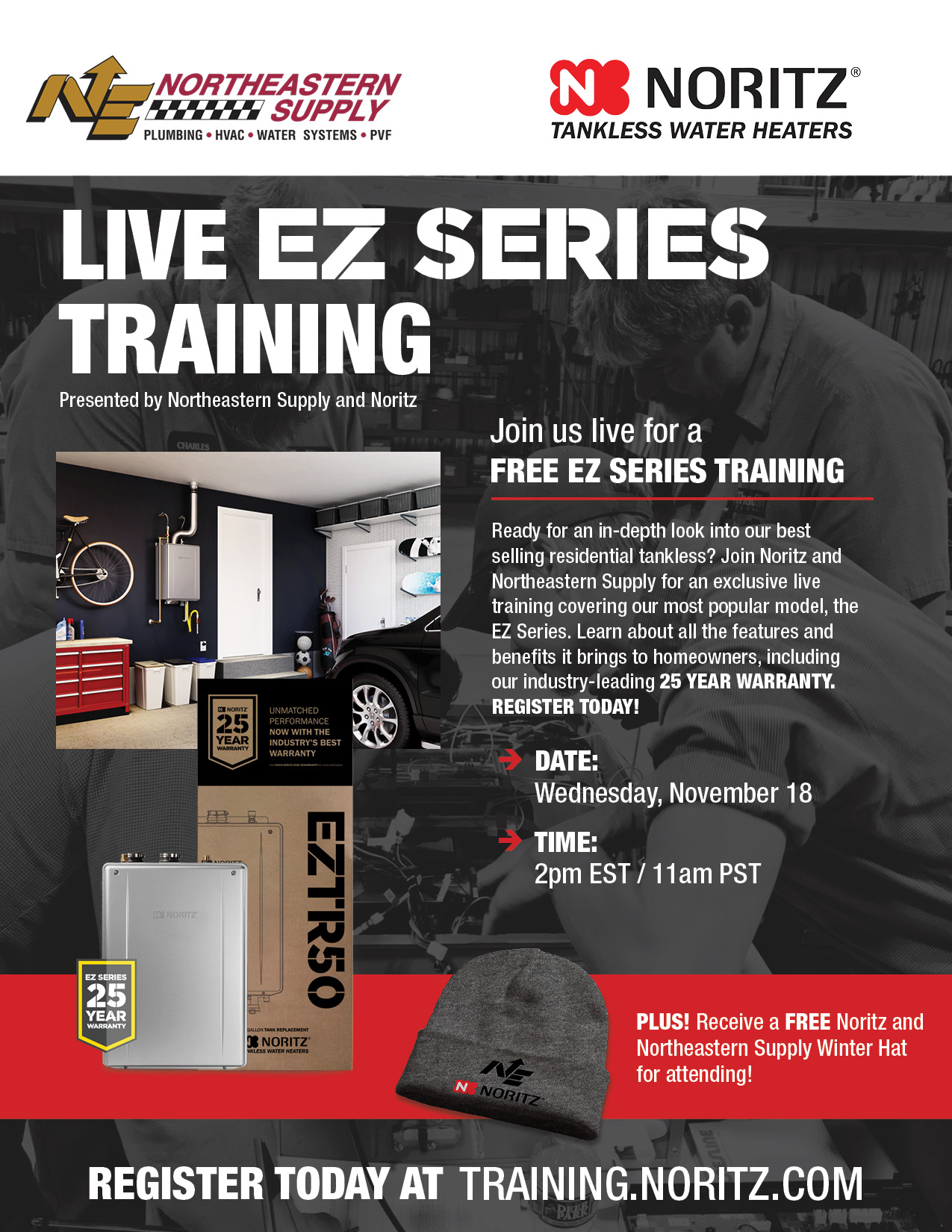 NorthEastern Supply presents Noritz: EZ Series
This webinar will cover the features and benefits of Noritz EZ/EZTR tankless water heater.