*ORANGE COUNTY, CA* NRU-C3: Live Hands-On Troubleshooting, Friday December 11 @ 7a-10a
$497.00
This training is recommended for service contractors.  It will cover a minimum of 5 of troubleshooting scenarios.  Attendees will navigate provided service manuals to assist them in resolving heater issues, utilize key tools for servicing and maintaining a tankless water heater.  A max group of 6 will take away a RC remote and a service parts kit (SPK-#)  to set them up in the future for same day service, service manual, and Noritz will feed you breakfast.
1 in stock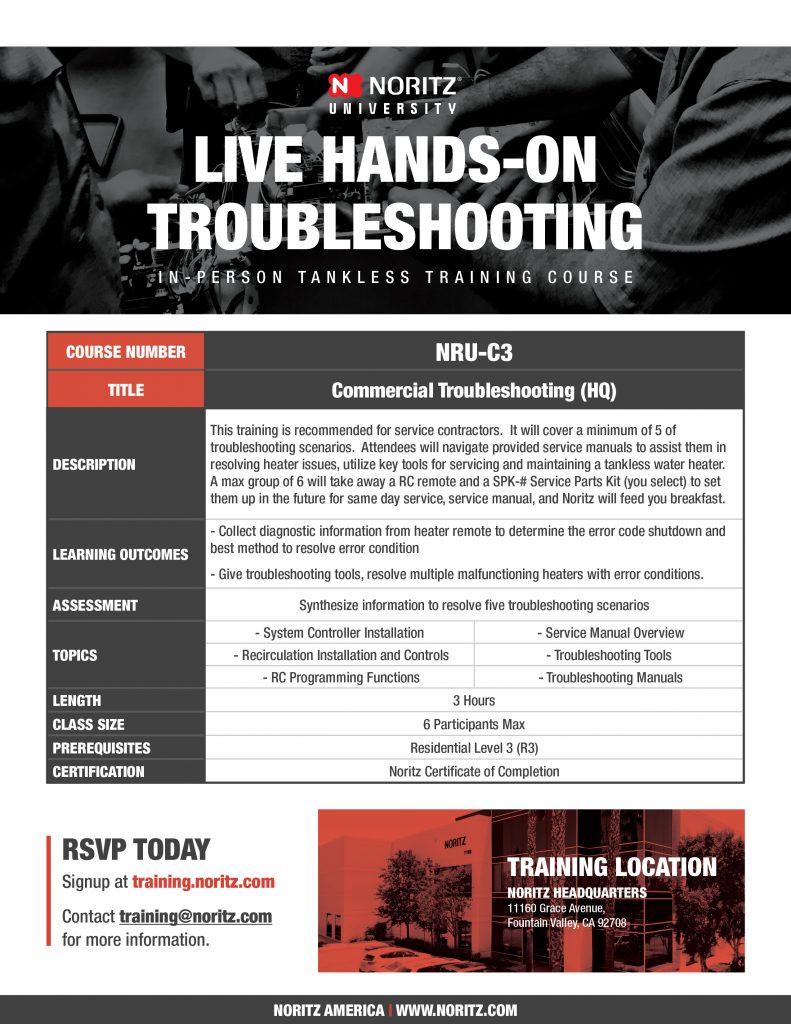 Event Details
Date: December 11, 2020
Start time: 07:00 a.m.
End time: 10:00 a.m.
Venue: Noritz-Headquarters
Directions: Exit 405 at Euclid. Right at Grace Avenue between Talbert and Slater
Phone: 866-766-7489
Email: training@noritz.com