Installation and Setup (NRCP-2)
Class Description:
Students will participate in a two hour lecture that will be broken down into two halves. The first half will be a walk through installing the heater, running venting, condensate, ect. The second half will be a hands-on learning tutorial on how to manipulate and navigate through the built in remote controller with an emphasis on setting the heaters recirculation settings.
Learning Outcomes:
Contractors will be able to install the NRCP. Along with setting the recirculation teimer to optimize for the customer's hot water usage.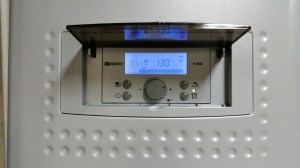 Attend the Class